A meeting on the restart of the Championship of Ukraine was held at the House of Football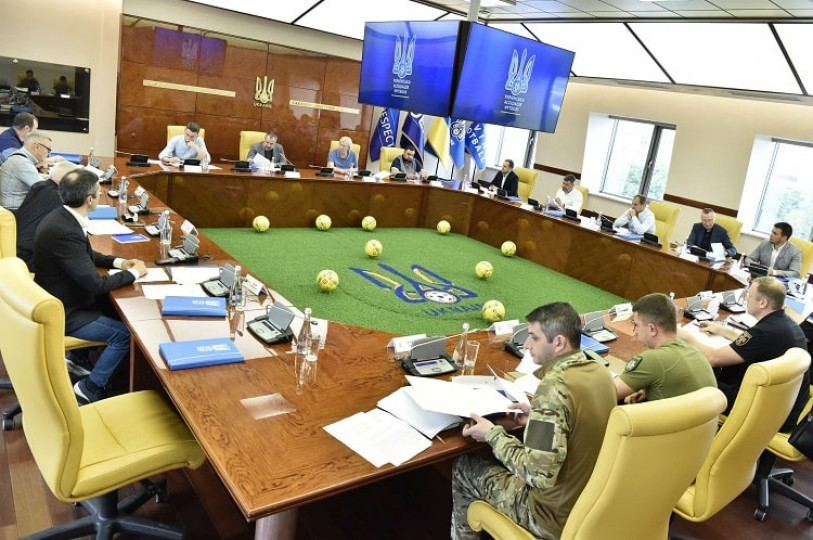 The event was held with the participation of representatives of the Ministry of Defense, the Ministry of Internal Affairs, the State Emergency Service, the Ministry of Youth and Sports, as well as UAF, UPL and PFL. The main topic of the meeting were safety issues during the football matches
As is commonly known, the 2022/23 VBET League is to start on the eve of the Independence Day of Ukraine and the Day of the State Flag. It was discussed that the matches shall be held with the strictest observance of all security measures and under the close supervision of the military, law enforcement officers, the Ministry of Youth and Sports and local authorities. All of these structures shall together monitor compliance with the safety protocol for organizing football matches in Ukraine.
A separate point of discussion concerned the region and stadiums requirements where the games are planned to be held. In the nearest future, the relevant document will be approved. According to the UAF President Andrii Pavelko, it will regulate the preparation and conduct of matches and, in particular, will become the basis for competitions organization in other sports in Ukraine.
Sports competitions during the war become, among other things, a demonstration of our fearlessness, our confidence in the Victory and our readiness to continue the fight! Football has always been, is and will be the most popular sport in Ukraine, it is the only sports discipline that is truly nationwide. Therefore, holding football competitions will send a strong message, have a powerful social mission, and also serve as a mental consolation for our people.