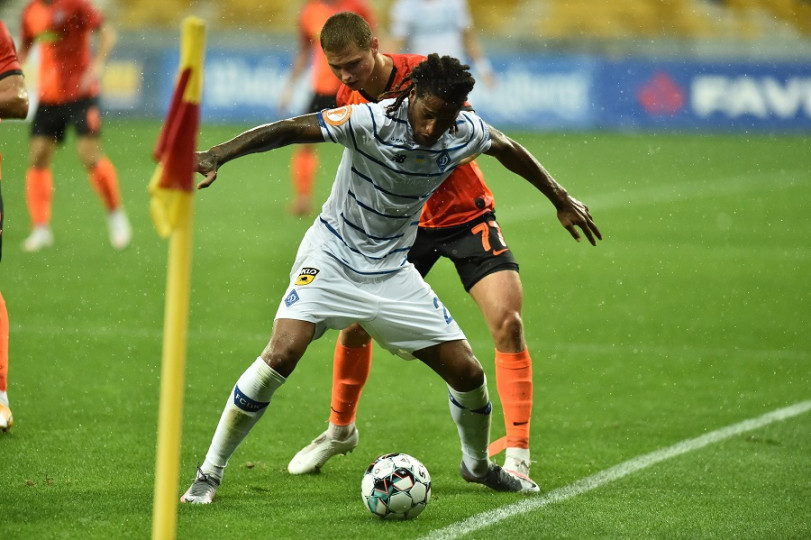 Dynamo is the winner of the Ukrainian Super Cup 2020!
It was one of the most memorable and productive matches of the national Super Cup. Excellent level of football, high-class players, intrigue from the first to the last minutes - we witnessed all this at the NSC Olimpiyskiy on 25 August.
In fact, the only factor that took the shine off the fight was an unexpectedly heavy rain in the evening. However, it certainly influenced the actions of both teams.
... In the second third of the first half, Dynamo were already leading 2-0. However, the high class of the team was proved by Moraes , when he cut the lead, and Tete, who could even the score.
All this happened before the break. After the rest, the Pitmen were in non-stop possession. But Dynamo defended steadily and ... endured. Finally, the team from Kyiv were rewarded for their patience when Sol set the final score.
3:1 in favor of Dynamo who became the owners of the Super Cup of Ukraine 2020!