UPL clubs were invited to join the Union of European Clubs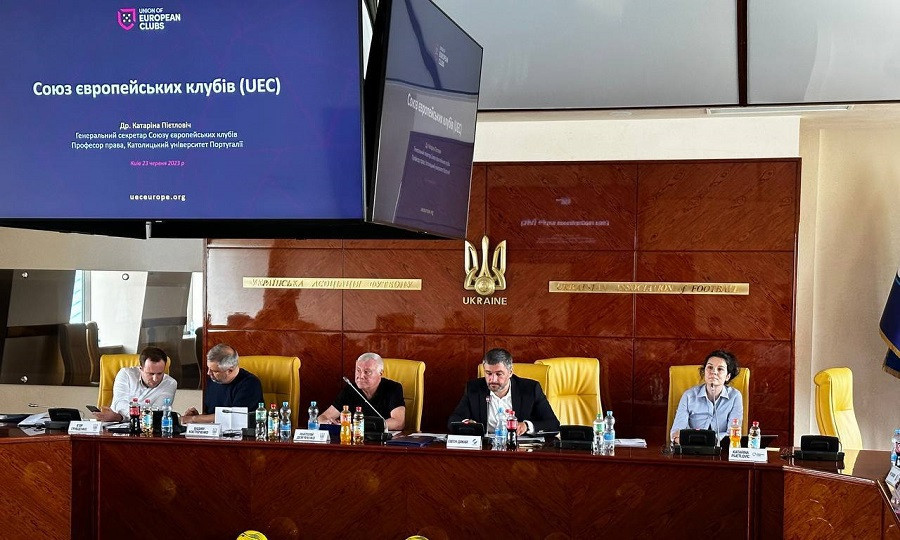 General Secretary of the organization Katarina Pijetlovic visited Kyiv on an official visit
At the UPL General Meeting, which took place on June 23 in the House of Football in Kyiv, the representatives of UPL clubs had a unique opportunity to meet with the General Secretary of the Union of European Clubs, Katarina Pijetlovic.
The Union of European Clubs (UEC) is a new organization which aims to unite professional football clubs in Europe, regardless of their size, status, and ambitions. UEC intents to defend the interests of the clubs that form the basis of European football and to make their voices heard.
Katarina Pijetlovic addressed the participants of the UPL General Assembly, presented the goals of the organization, which are based on the principles of equality of all members, solidarity, transparency and democracy.
"It was a privilege to meet with the Ukrainian Premier League and their clubs in Kyiv. I would like to invite football organisations and European clubs to visit Ukraine and support the local football clubs through these difficult times. If not now, then when? Football has an important function in the society and ensuring sustainability of the Ukrainian clubs also means supporting the people of Ukraine," says Katarina.
After the speech of the General Secretary and reviewing the presentation, the participants of the UPL General Meeting unanimously voted to support the organization and expressed their readiness to join it.