The UPL General Meeting was held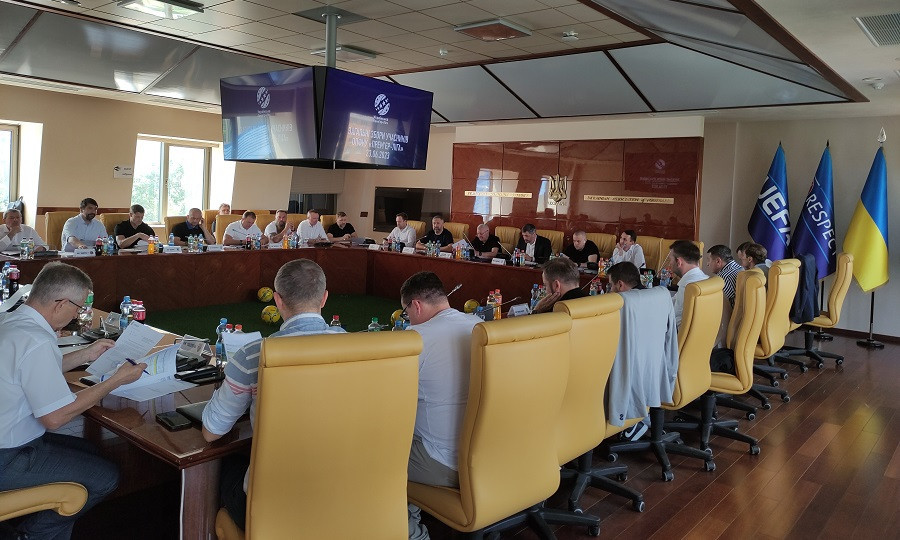 The participants summarized the results of the 2022/23 season and formed the plans for the next season
The General Meeting of UPL Member clubs was held today in the House of Football in Kyiv.
At the meeting, the results of the 2022/23 All-Ukrainian football competitions among UPL clubs (VBET League and U-19 Championship) were approves, taking into account the last decision of the UAF KDC regarding the match of the 30th round between the teams "Minaj" and "Zorya" (default loss for the team from Luhansk — 0:3).
Representatives of the UPL clubs reviewed and approved the annual report on the financial and economic activities of the UPL in the 2022/23 season and the financial plan for the 2023/24 season.
The list of participants for the upcoming season was also approved: football clubs Inhulets (Petrove), Metalist (Kharkiv) and Lviv (Lviv) were relegated, while Polissya (Zhytomyr), Obolon (Kyiv) and LNZ (Cherkasy) joined the ranks of the top division.
Representatives of the UPL clubs discussed and supported the idea to form a working group on the reform of the U-19 Championship.
The participants of the meeting approved the UPL calendar for the 2023/24 season, according to which the base date of the 1st round is July 29. In the first part of the season, 17 rounds are planned to be held (the base date of the Round 17 is December 9), and the second part will consist of 13 rounds. The base date of the 18th round is February 24, 2024, and the base date of the 30th round is May 18. The Ukrainian Cup is also planned to be organized in the next season.
The clubs also considered and took into account the appeal of the coaching staff of the national team of Ukraine regarding the possible postponement of matches in autumn.
There was also a discussion on the implementation of the UPL TV project. The clubs once again familiarized themselves with the presentation of the project, reviewed the preliminary cost estimate (cash flow) and expressed their desire to further study the figures and draft documents. The following decisions are expected to be made in the coming week.
The representatives of the clubs reviewed, discussed and approved the draft of the Competition Regulations for the 2022/23 season.